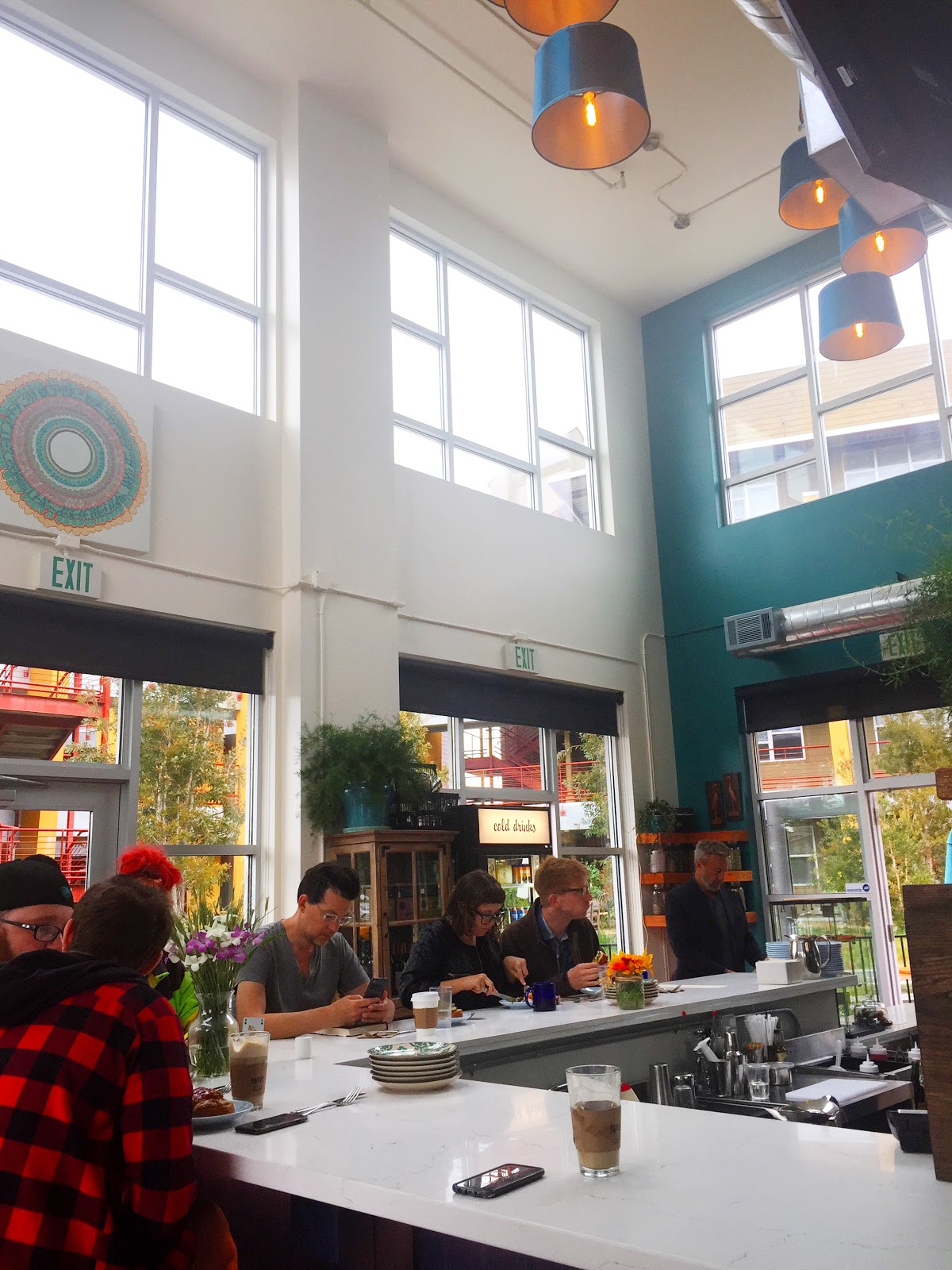 Chef Preeti Mistry and her wife Ann Nadeau own Juhu Beach Club and just opened their second restaurant, Navi Kitchen.  According to Wikipedia, Navi is a township of Mumbai, which makes sense because Juhu Beach is also in the same area.  Anybody want send me on a trip to India?
Anyway, when I was on the way to the gym last week, I happened to see a post announcing Navi Kitchen's opening so I stopped by for breakfast after my workout.  I was sweaty and tired when I arrived, but broke into a huge grin as soon as I stepped inside.  With high ceilings, lots of windows and bright colors, Navi Kitchen was a beautiful space and taking it all in was a rejuvenating experience. But then I took a closer look at the art on the walls and realized they were taking it to the next level.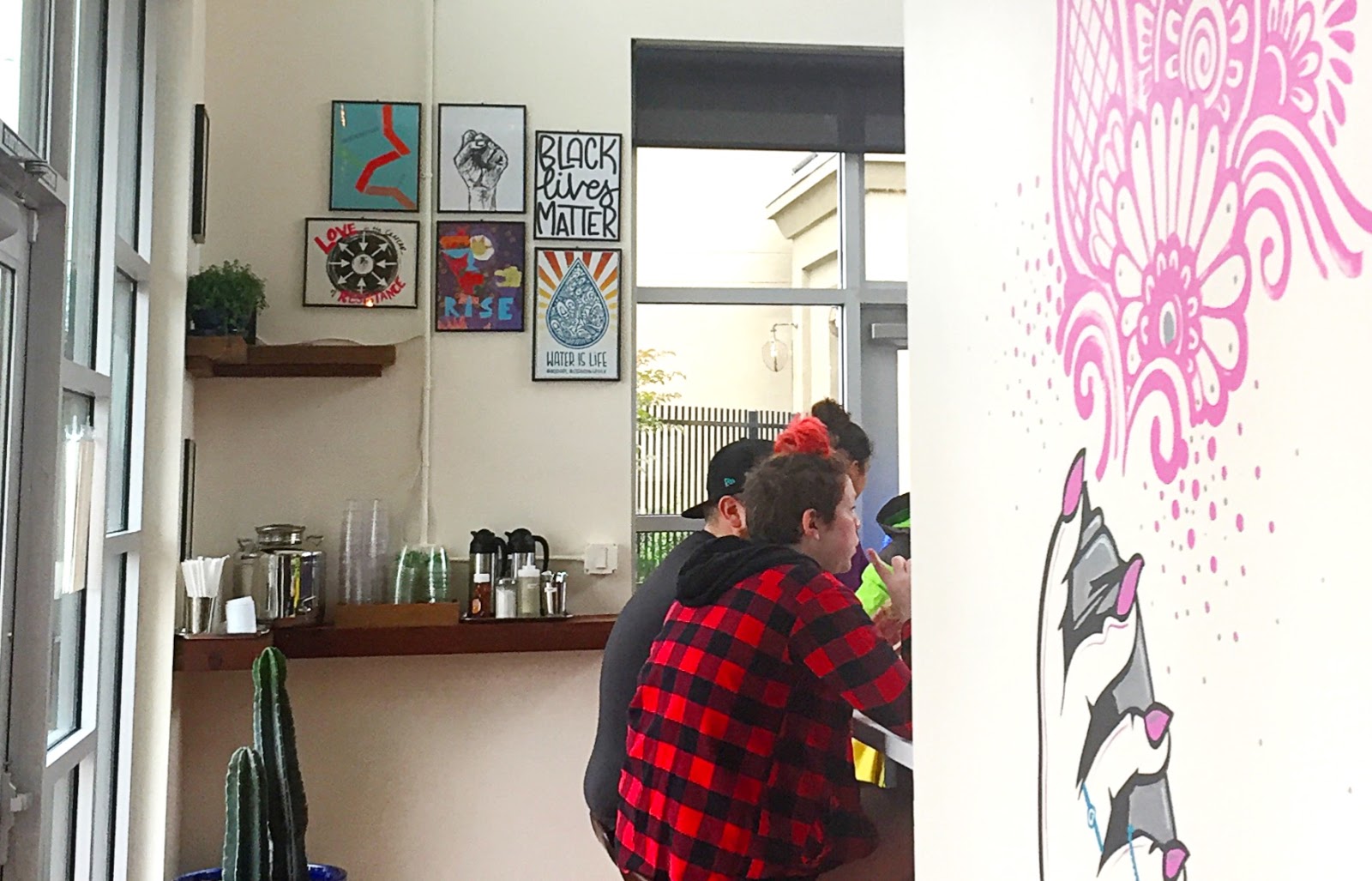 The safety of people of color, immigrants, Muslims and the LGBT community is threatened with the new president and his supporters are getting bolder every day.  I think this restaurant is responding to all that hate with love, and in this political climate, love is a revolutionary act.
In addition to the art, love was expressed through the 15% service charge to ensure fair pay for all staff, as well as the donations to Black Lives Matter Bay Area, Planting Justice and Destiny Arts that were built into the menu.
Navi Kitchen is an unapologetic form of activism and a safe space for the people that need it most.  And they're nourishing us from the inside out.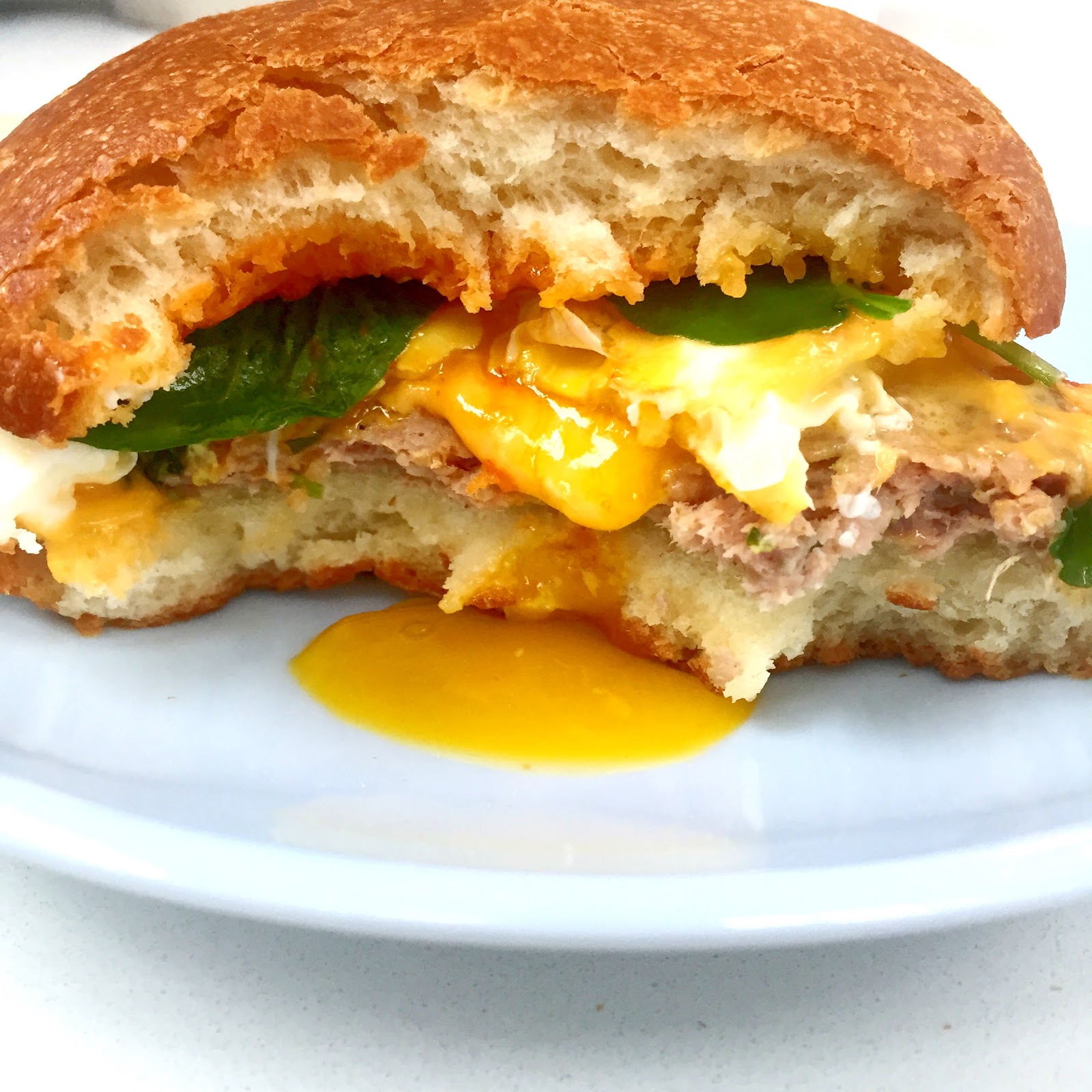 The Mumbai Morning Burger (pork ginger sausage, fried egg, american cheese, pepper cress, ghost pepper chutney, $8.45) was savory, slightly spicy and the chutney made it pop, while the runny yolk brought it together.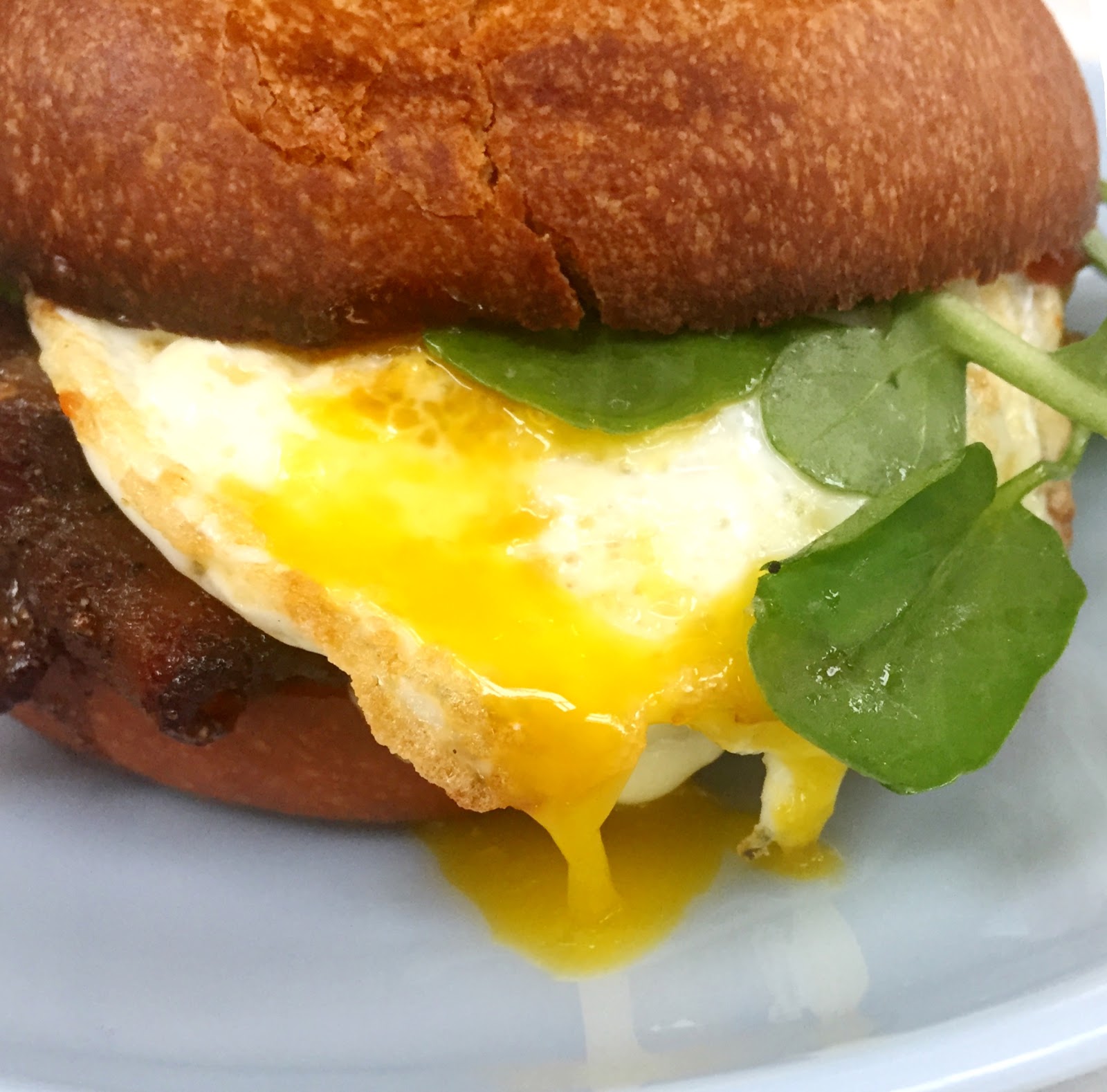 And the Croque Gadame (brown sugar chai spiced bacon, fried egg, white cheddar, pickled onions, tamarind ketchup, $8.45) was bold, with more assertive flavors. It was sweeter and spicier but still balanced, and delicious in a different way.  I couldn't choose a favorite, so I would recommend making a decision based on your mood.
Breakfast started last week, lunch rolled out yesterday, dinner will be coming soon and I can't wait to try the Indian pizza and Tikka Masala Mac & Cheese!
5000 Adeline Street, Emeryville
510-285-6923

Christina is the founder of East Bay Dish and a social media marketing consultant. If you want to attract more customers with social media, click on my picture 🙂

Latest posts by Christina Mitchell (see all)