This is a public service announcement: get yourself to Perle Wine Bar as soon as possible. It recently opened in Oakland's Montclair Village and I had an unforgettable experience when I stopped by for dinner.
The chef/owner is Robert Lam, who closed his restaurant Butterfly in San Francisco earlier this year. Marcus Garcia is also a partner, as well as a Certified Sommelier (with experience at Prima restaurant in Walnut Creek and Fleur de Lys in San Francisco). We are lucky to have both of them in Oakland now.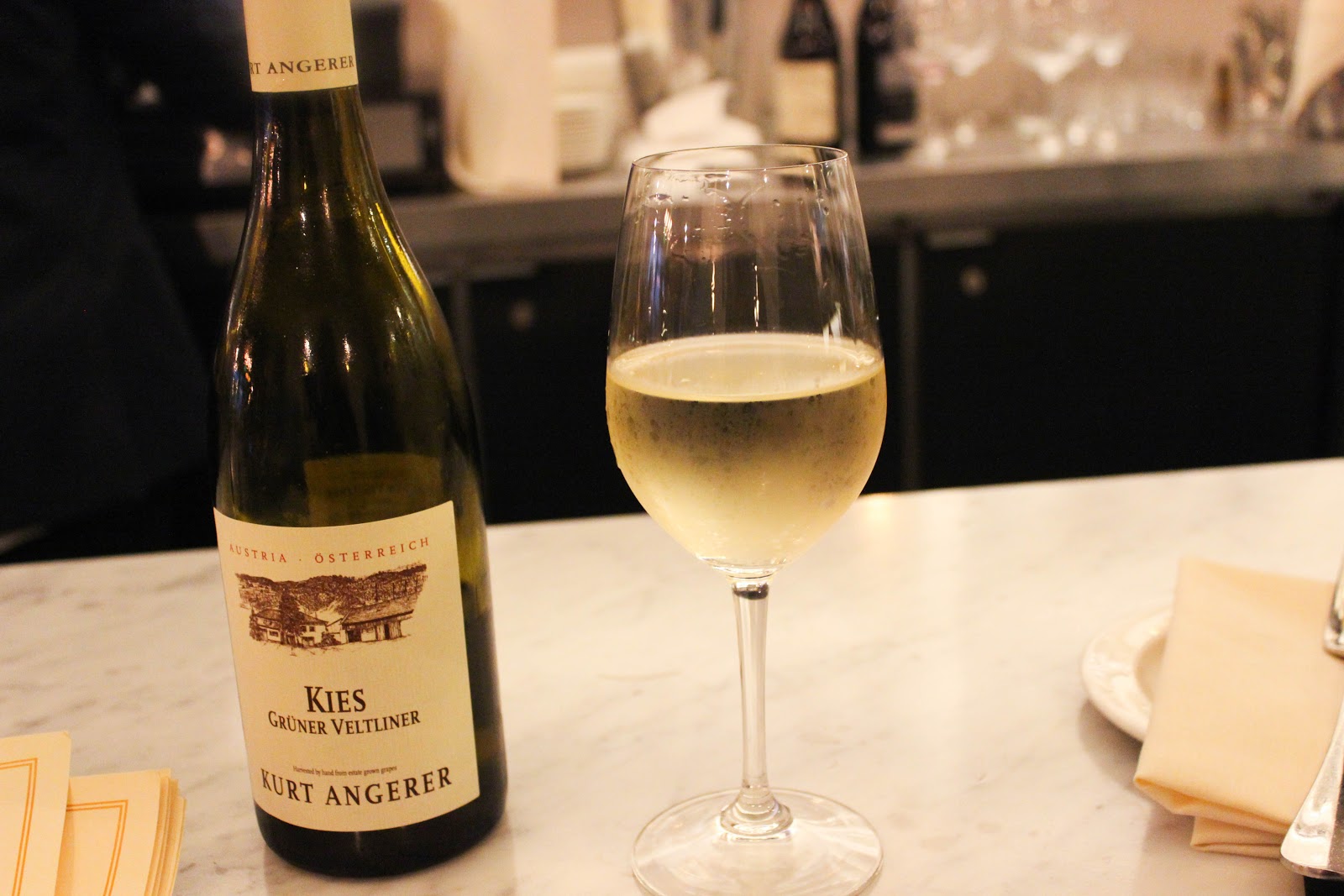 When I eat alone, I love to sit at the bar because it's easier to get a seat and I always end up having interesting conversations with cool people. This time, I met a retired grandma that travels the world teaching scuba diving classes, and in between listening to stories about Australia and Indonesia, I also had an amazing dinner with perfect wine pairings.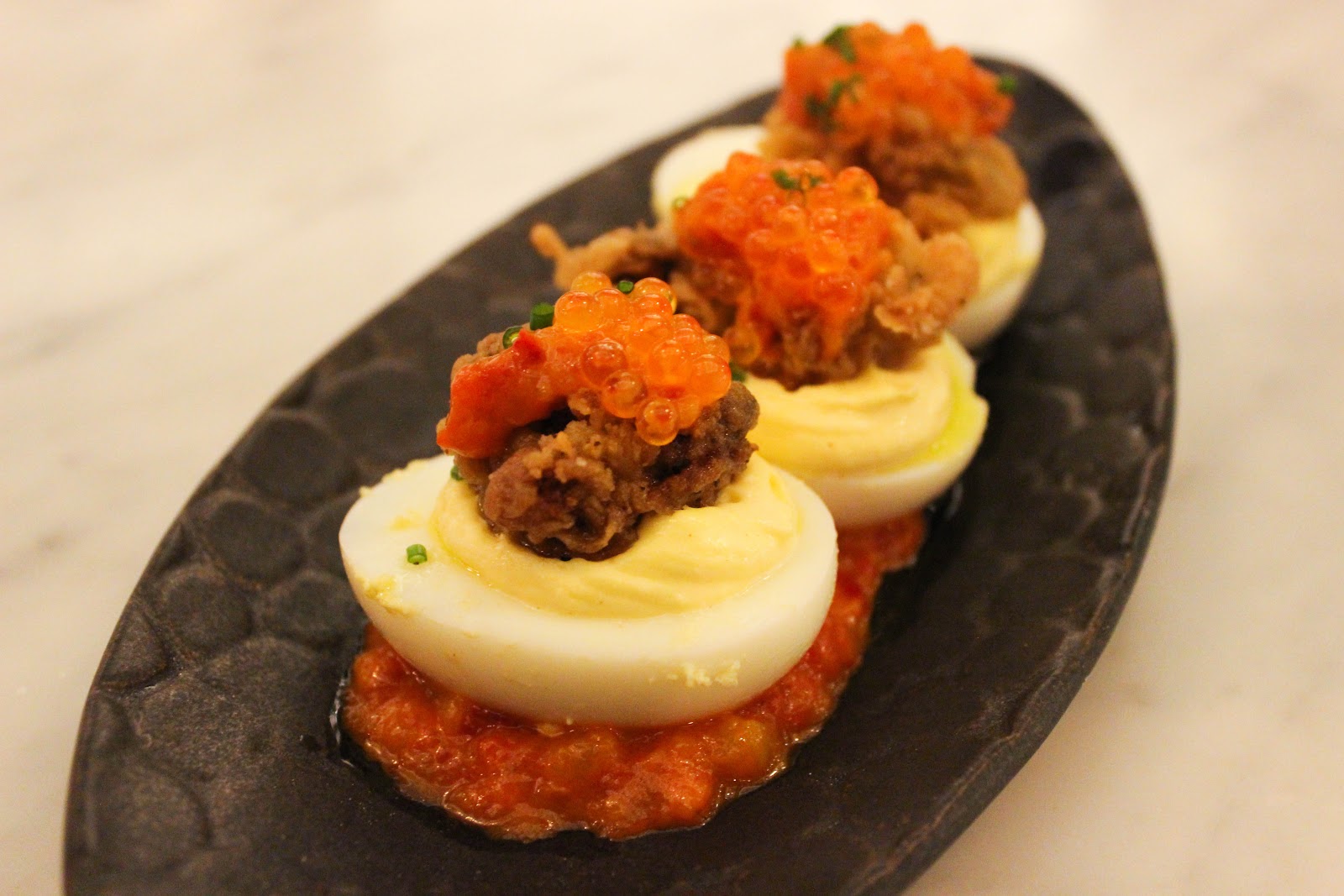 My eyebrows raised involuntarily when I took my first bite of the Fried Oyster Deviled Eggs (with smoked trout roe, calabrian chile relish, $12). Creamy, crunchy, salty, sour, with just a touch of sweetness, it was new and familiar at the same time.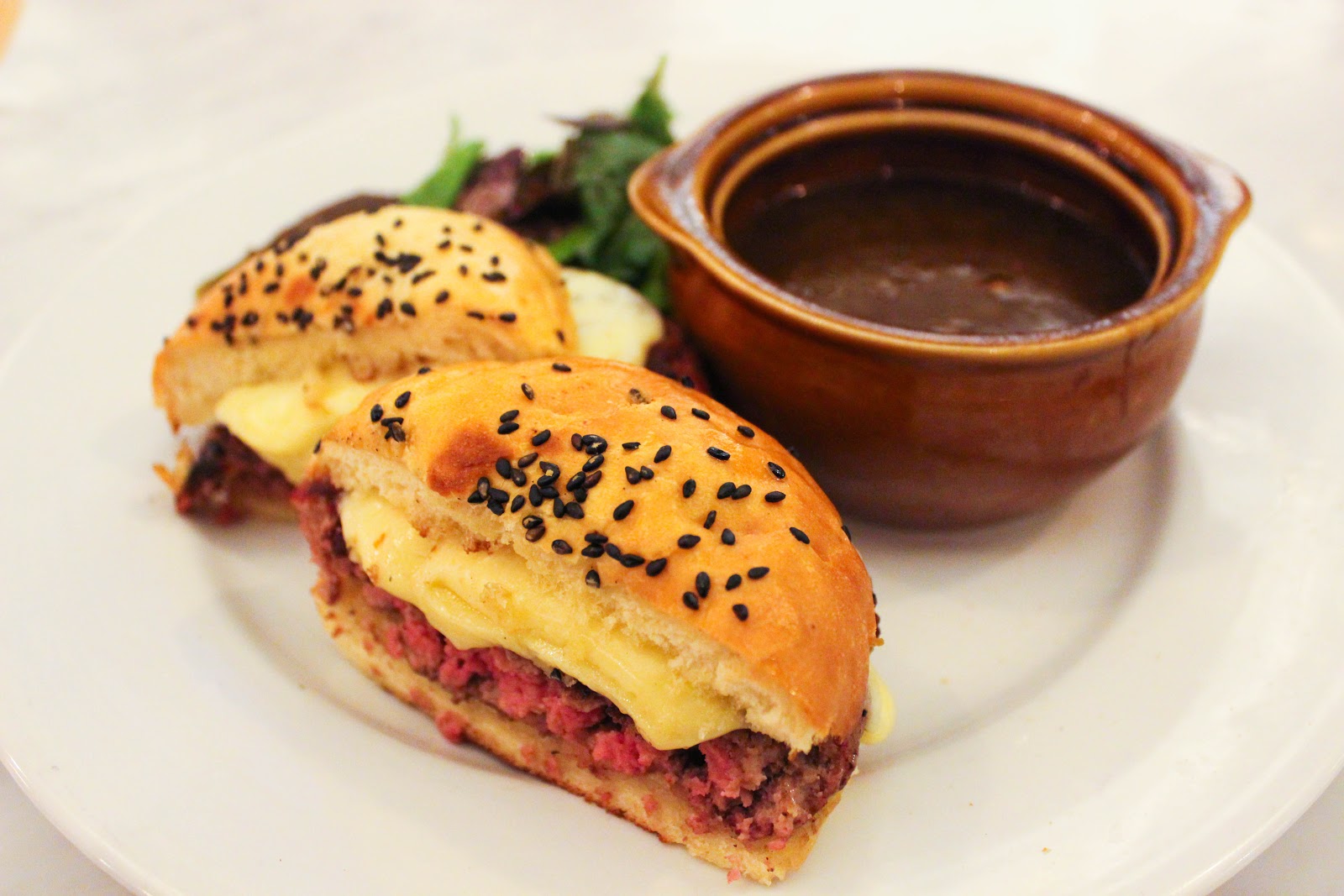 The French Onion Dip Burger (with gruyère cheese, caramelized onions, milk bun, $16) combined two comforting dishes into something that surprised me. While the burger and the broth were delicious, when dipped and eaten together, the flavors soared to new heights.
At this point, I was full but couldn't turn down dessert.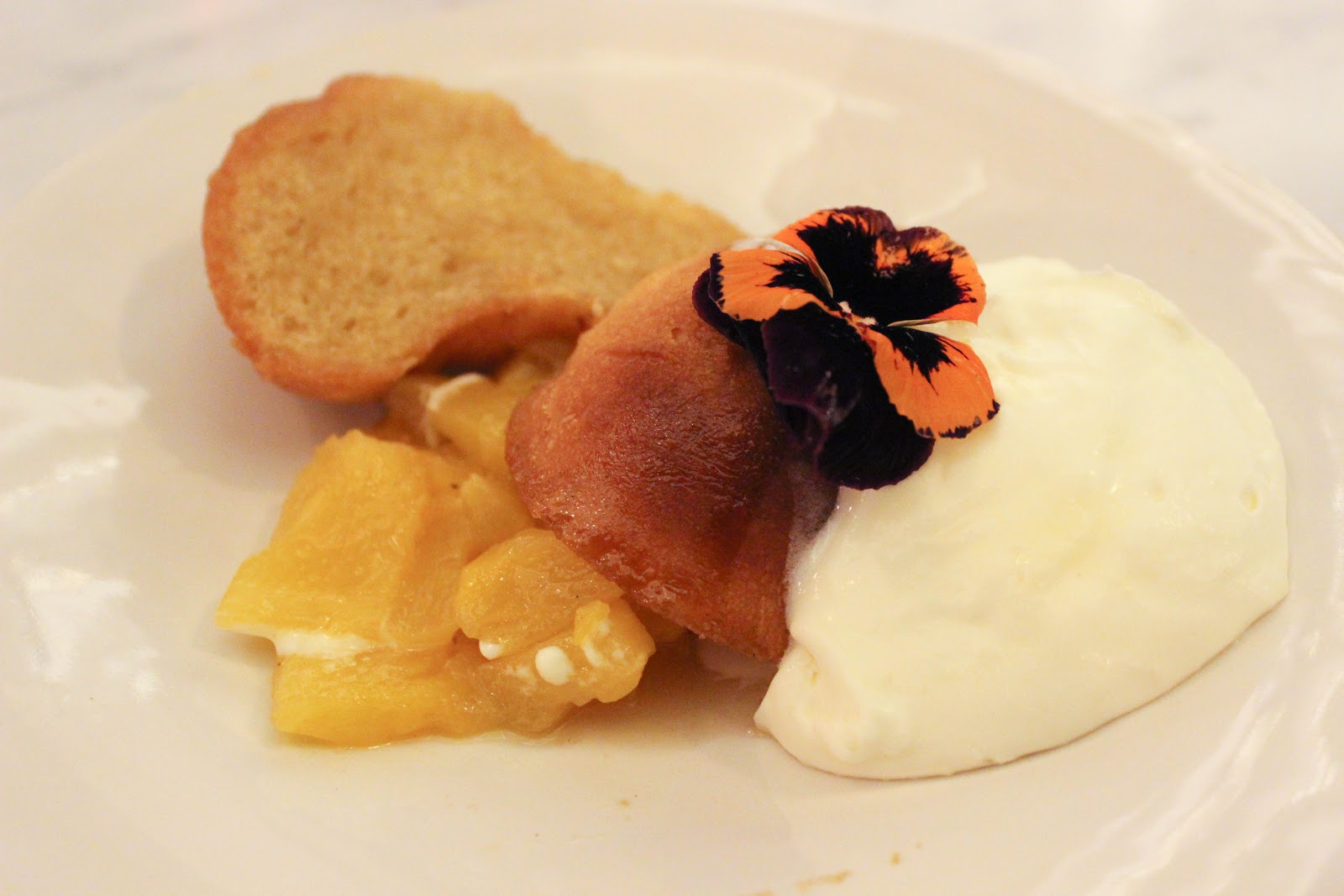 The Rum Baba with Roasted Pineapple was described as a cake, but the texture was more like a buttery brioche soaked in rum. It was decadent, but still pretty light, and a great way to end the meal.
I have no idea how every dish could be so new/familiar, surprising/comforting and decadent/light at the same time, but everything I tasted was all of that and more. You could get dressed up and celebrate a special occasion at Perle Wine Bar – or just take yourself out to dinner on a Tuesday.
2058 Mountain Blvd, Oakland
510-808-7767

Christina is the founder of East Bay Dish and a social media marketing consultant. If you want to attract more customers with social media, click on my picture 🙂

Latest posts by Christina Mitchell (see all)