Last week I wrote about my dinner at Belly and this time I have to tell you about their sister restaurant that focuses on dessert. I had been eyeing Sweet Belly for a while and I thought I would make a Belly night of it and have a sundae after dinner. Sweet Belly is a few blocks away and specializes in soft serve ice cream and freshly made mini donuts in amazing flavors. You can order ice cream and donuts separately, but why would you do that when you can combine the two in a glorious donut sundae?!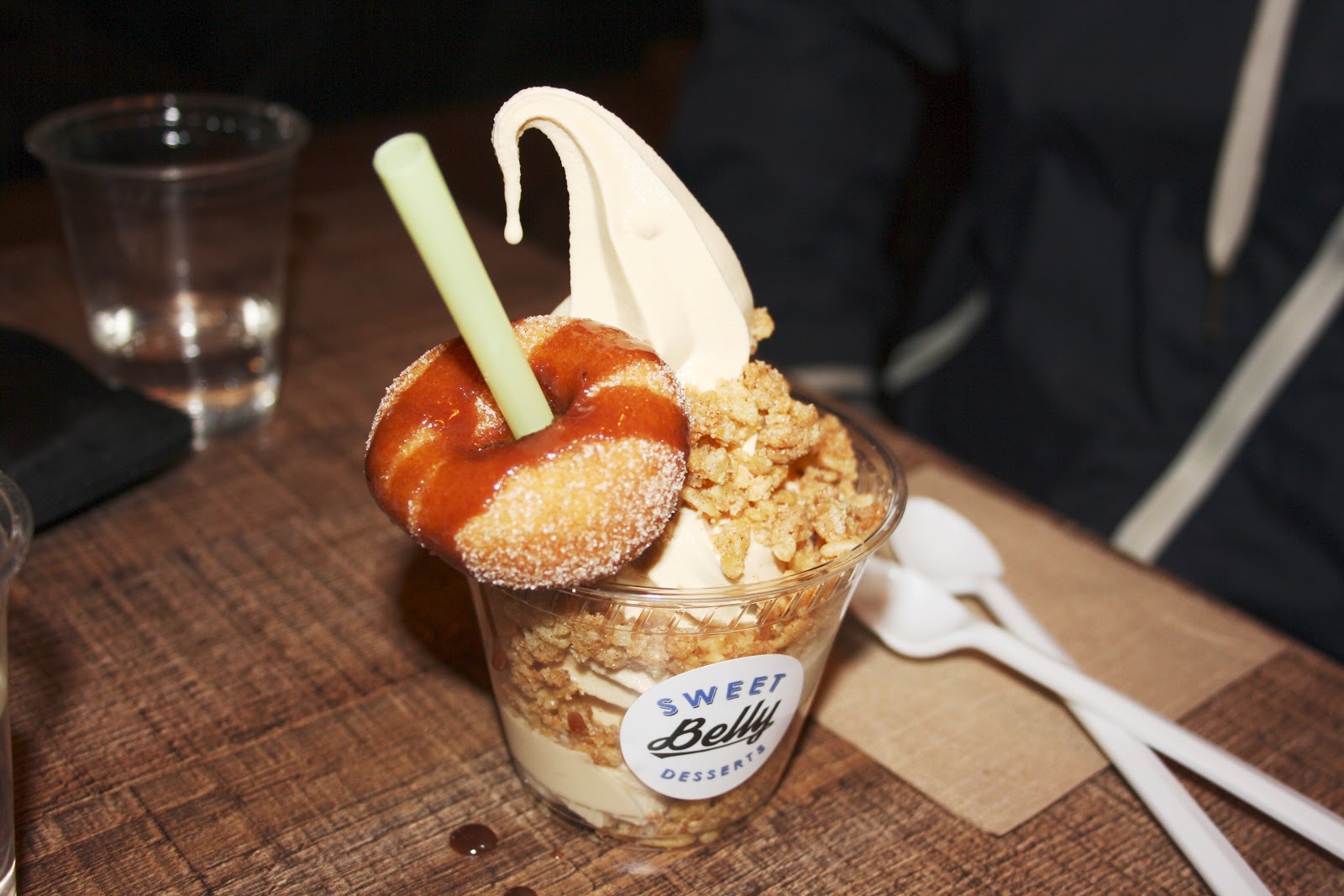 To build a sundae, I had to choose one selection from four different categories: Ice Cream, Donut, Drizzle, and Topping. There were several options in each category, so the options were limitless.
I knew I needed (yes, needed) a cinnamon donut on Earl Grey ice cream, and Nutella sounded like a delicious choice for my drizzle. I asked the server for mini chocolate-chips as the topping because I figured I couldn't go wrong, but she respectfully advised me to go with something crunchier. I trusted her and went with the Cinnacrisp, which she described as a cross between Cinnamon Toast Crunch and Rice Crispies, and it ended up being a great complement to the rest of the sundae.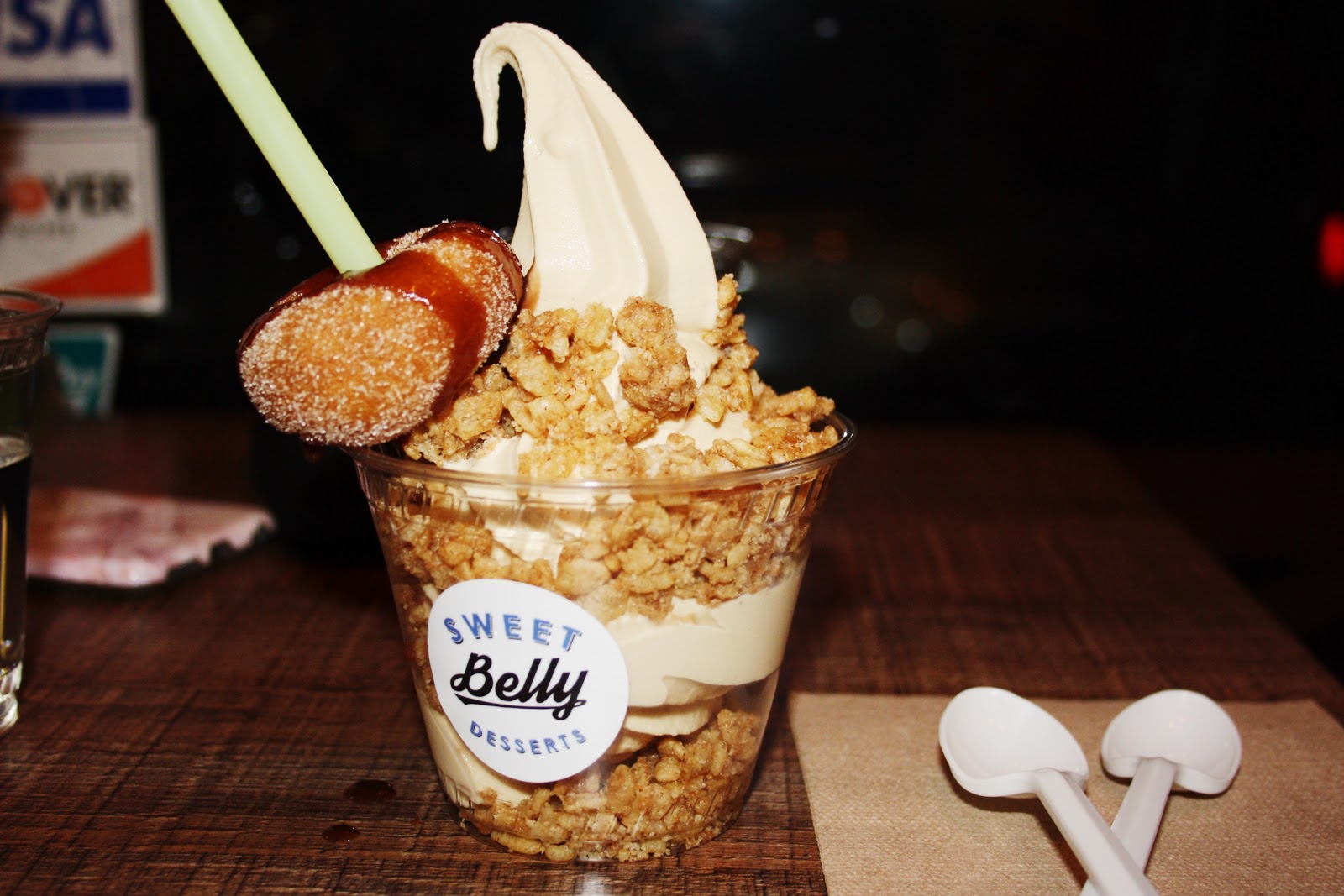 This sundae was incredible. The Earl Grey ice cream was lovely and subtle, which created the perfect base for the crispy cinnamon topping and tiny warm donut. I loved that the Cinnacrisp topping was swirled with the ice cream throughout the cup so that every bite had texture. The donut really took the sundae to the next level  – it was SO fresh, like a cakey cinnamon cloud.
I would recommend going with a group so you can test out a bunch of ice cream, donut, drizzle, and topping combo. And if you're overwhelmed by the options, ask your server! In fact, to develop my own expertise, I think I need to go back and try every possible combination of Sweet Belly offerings.
435 19th Street, Oakland
510-839-7295

Becca is a New England native who recently moved to Oakland. She loves cooking and eating and is excited to explore her new home as an assistant at East Bay Dish.

Latest posts by Becca Frost (see all)